Lax Kw'alaams applauds the Canadian senate's recommendation to reject a proposed oil tanker moratorium
LAX KW'ALAAMS, British Columbia, May 17, 2019 (GLOBE NEWSWIRE) --  Lax Kw'alaams welcomes the decision reached by the federal senate transportation committee on a proposed oil tanker ban in northern British Columbia.
Bill C-48 would essentially prohibit oil tankers from entering northern B.C. waters, unfairly targeting communities such as Lax Kw'alaams that are seeking opportunities to capitalize on potential natural resource development.
"The senate's decision is a victory for Lax Kw'alaams and all Indigenous communities looking to generate economic opportunities and build better lives for members," says Lax Kw'alaams Mayor John Helin, who recently travelled to Ottawa to attend a senate transportation committee meeting regarding Bill C-48.
"Lax Kw'alaams does not appreciate governments imposing their position on us, as was done in this situation. True reconciliation means something and self-determination means something, and imposing moratoriums without consulting those affected goes against these principles."
A formal senate vote that would stop Bill C-48 is expected to be held in the coming days.  
About the Lax Kw'alaams Band
Lax Kw'alaams is a First Nations community located on the North Coast of British Columbia, near Prince Rupert. The band is the largest of the Tsimshian Nation, with approximately 3,800 members, many of whom reside in the community or in Prince Rupert.
For more information:
Lax Kw'alaams Mayor John Helin
1-250-922-4495
/EIN News/ --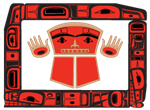 Powered by


EIN Presswire does not exercise editorial control over third-party content provided, uploaded, published, or distributed by users of EIN Presswire. We are a distributor, not a publisher, of 3rd party content. Such content may contain the views, opinions, statements, offers, and other material of the respective users, suppliers, participants, or authors.
Submit your press release